UPWORK 🆚 FIVERR FOR ECO BUSINESSES
Upwork and Fiverr ultimately do the same thing – provide a platform to hire and/or get hired as a freelancer.
And as an eco-friendly business or freelancer, you might have considered using the platforms before. But is Upwork or Fiverr good for eco-conscious business? If so, which one is better? Do either have any eco initiatives?
As an environmental science graduate and someone who has collaborated with many eco businesses, I want to know.
The answer is – it depends. But the better answer is, a platform needs to be built that is better than both of them (insert shameless plug for our platform here.)
As a whole, we tend to hold our product businesses accountable, including product platforms like Amazon or Etsy.
But we need more discussion and awareness about the eco impact of service-based businesses and platforms. After all, just because you're digital, doesn't mean you're eco-friendly.
In-fact, the internet's energy and the systems that support it have a carbon footprint that exceeds that of air-travel.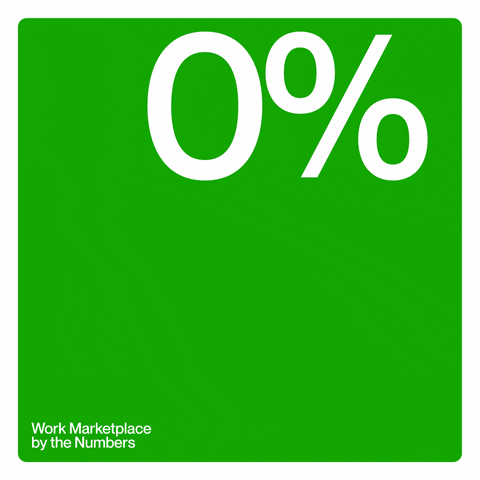 So let's talk about some of the largest supporters of online, service-based businesses worldwide – Upwork and Fiverr. In this blog, I'll discuss two eco-aspects of the service-based platforms:
1. The Eco Initiatives of Upwork & Fiverr as a Corporation
Including both social initiatives(🤝), such as supporting disadvantaged communities, and environmental initiatives(🌿), which seek to mitigate climate change and environmental impact.
2.The Experience of Eco Businesses on Upwork & Fiverr.


The Eco Initiatives of Upwork
🤝 Upwork's Social Initiatives 🤝
The Upwork Foundation launched in 2018, and has two main goals:
Support nonprofits both with resources and their grant program

Empower Upwork employees to volunteer
Upwork provided $50,000 grants to six organizations this year, focusing on providing economic/entrepreneurship opportunities to underserved communities.
An example is Mann Deshi Foundation, a program in Africa that helps nurture young entrepreneurs, especially women. They also have initiatives to promote water conservation to support small and marginal farmers in their local area.
You can see their full list of grant winners here.
In their September press release, Upwork revealed their grants for 2020 were centered around the 2020 Sustainable Development Goals Report, which found that the COVID-19 pandemic could push 71 million people into extreme poverty by the end of 2020. The findings of this report concluded that among the most impacted are those affected by heightened inequalities including older persons, persons with disabilities, children, women, migrants and refugees.
Upwork is also a Pledge 1% Member, which means 1 percent of their profit goes to ANY charities of their choosing. In their press release, they said it went towards "select nonprofits."
🌿 Upwork's Environmental Initiatives 🌿
At the end of 2020, Upwork just released its FIRST ever carbon emissions report, revealing the company reached carbon neutrality for the first time in 2019, and declared its commitment to remain carbon neutral going forward.
Also, in 2020, Upwork committed to an 100% remote team which reduced the company's travel-related footprint.
Notably, Upwork said it participated in renewable energy programs to power some of its offices, as well as purchased renewable energy credits and carbon offsets from Native Energy's UN REDD in the Yaeda Valley project.
The Eco Initiatives of Fiverr
🤝 Fiverr's Social Initiatives 🤝
Fiverr Empower launched this year to empower skilled talent with disabilities to kickstart their professional growth. The initiative involves the design of their platform, which they say enables freelancers with disabilities "the flexible work time and digital delivery of service enables this community to work at their own pace, as many of them face physical challenges. "
Fiverr's Q3 2020 investor report said they have six university partners, and the program has successfully finished two cycles, helping dozens of university students with disabilities become successful sellers on Fiverr.
In July 2020, Fiverr also said it launched a microgrant program that awards three grants of $1,000 Fiverr credit a month to SMB applicants. In addition to receiving Fiverr credits, they also receive consultation services.
🌿 Fiverr's Environmental Initiatives 🌿
Fiverr still has yet to publish a carbon emissions or CSR report.
✅ Overall, I believe the eco initiatives of Upwork are more Established & Transparent than Fiverr because:
Upwork has made an attempt to promote community engagement within their organization, and outside their organization.

Upwork is at least attempting carbon reporting. Fiverr is not.

Upwork is more transparent with their reporting of their initiatives, while Fiverr keeps a lot of the details about their initiatives in investor reporting.
The Experience of Eco Businesses on Upwork
Some of the most popular eco-service providers on Upwork based on some keyword research I did are:
Writers

Consultants

Landscape & Permaculture Designers
Others more niche eco categories I found were: SEO, Grant writers, Fashion designer, CSR reporters
Wow Factor: Long-term Clients
Ugh Factor: Payment & Investment Required
When talking to eco-conscious businesses about their experience selling on Upwork, the main "wow factor" is that it's great for getting longer-term clients, but bad on the pocketbook. It also requires a lot of time to get started if you're a new entreprenuer.
"There is a lot of competition on Upwork and it takes a lot of commission," Alessandra, founder of Optimised Eco said. "I have created 2 different profiles, one for social media and one for digital marketing. It's better to be more specific with skills to get long-term clients. It's hard when you don't have reviews."
Notably, in Fiverr's latest Shareholder Letter, it said they are launching new features to allow buyers to break large projects into milestones and make recurring purchases.
The Experience of Eco Businesses on Fiverr
Some of the most popular eco-service providers on Fiverr based on some keyword research I did are:
Writers

Packaging Designers

Sustainable Business Assessments
Others more niche eco categories I found were: Graphic Designers, Landscape Designers
Wow Factor: Easier for new sellers to get clients quickly
Ugh Factor: Anyone can become a seller
The competition on Fiverr is said to be a little less brutal than on Upwork, which makes it more ideal for newer businesses to be able to make headway quicker. On the flipside of that coin, Fiverr is BARELY curated and has had many complaints of quality control.
Therefore, your eco-conscious business could be listed next to a greenwasher who needs less to make a living.
"Fiverr is much quicker, and there's clients at every level, so there isn't too much competition," Alexandra Evans of Happy Elephant Creative said. "But with Fiverr you're just scrolling through a bunch of stuff; there's no relevance."


✅ Overall, I believe it's a toss up for whether Upwork or Fiverr is better for eco entrepreneurs from a seller point of view.
Upwork is better for more established sellers, but the payment and overall culture of the platform is lacking

Fiverr is better for newer sellers, but the quality is lacking
Taking everything into consideration, I think we can do better. I think service platforms can do better and I think eco businesses deserve better.
Eco-businesses deserve a platform that is high quality, low cost, and embraces people who share the same values and are in the same community (so you aren't competing with $2 an hour). Eco-business deserves a platform that takes responsibility for its footprint (even if it's an online business) and reports transparently about its initiatives to support the social, environmental, and economic aspects of sustainability.